In notes, statblocks, consumable description, and journal entries you can mention objects without having to click the objects in the lists.
Just type @ and start typing the object name to see a popup of objects starting with the text you typed. Up to 5 results will be retuned, continue typing to filter more. Use a dash in place of spaces to filter names that include spaces.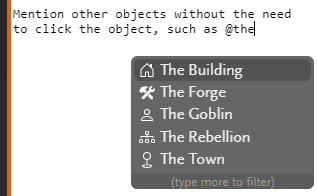 Use the arrow keys to select and press enter or tab to select (or use the mouse to click). This will change your typed name to the linked reference with the ID of the selected object.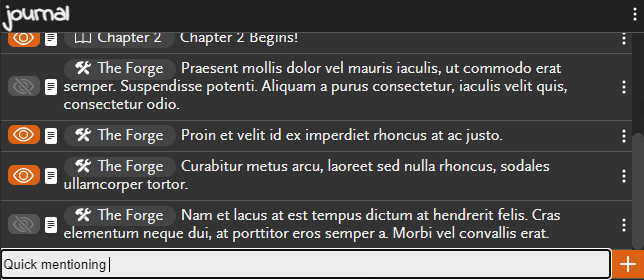 In addition, clicking an object while typing in statblocks or consumables will now add the linked reference to those fields the same as they do for notes and journal entries.