This update includes a few improvements related to navigating and selecting objects.
Browser History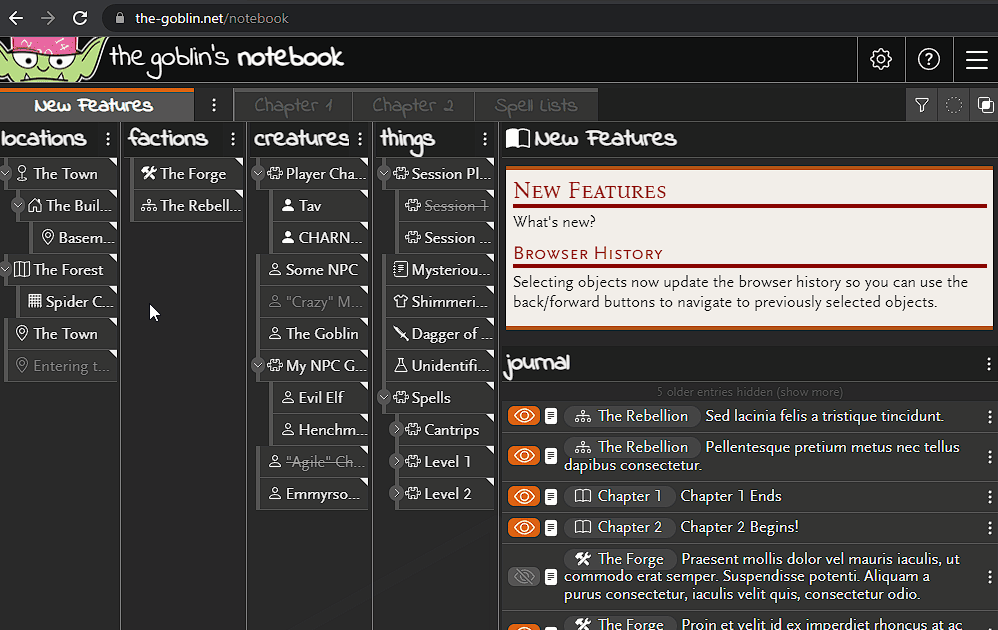 Selected objects now tracked in the browser history so you can use the back/forward buttons in your browser to navigate to previously selected objects.
Direct Object Linking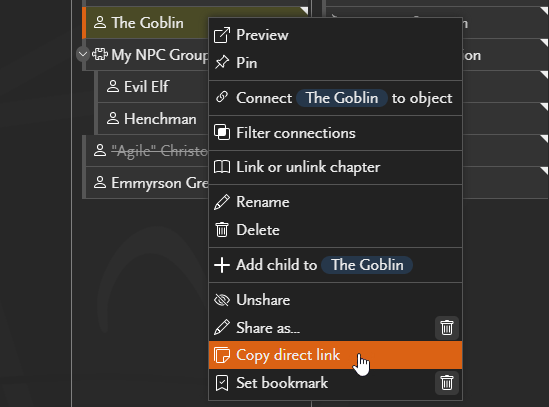 You can copy a link to give to someone (or use yourself) that takes them straight to an object in your campaign. Simply use the "Copy direct link" option from the object context menu to put the direct link in your clipboard ready to paste where you need it.
Bookmark Object for Shared Viewers
Shared campaign owners have the option to bookmark objects that viewers can open from the bookmark button. If you need someone viewing your campaign to open a specific object, you can bookmark the object so they can find it without you needing to tell them exactly what the name of it is and where it appears.
Bookmark an object with the "Set bookmark" option in the object's context menu and when other users refresh the campaign, they will be able to click the new bookmark button (next to the refresh button) that will open the bookmarked object.
You can only have a single object bookmarked at a time and can remove the bookmark by clicking the delete icon in the context menu.
Keep Object Selected When Refreshing Shared Campaign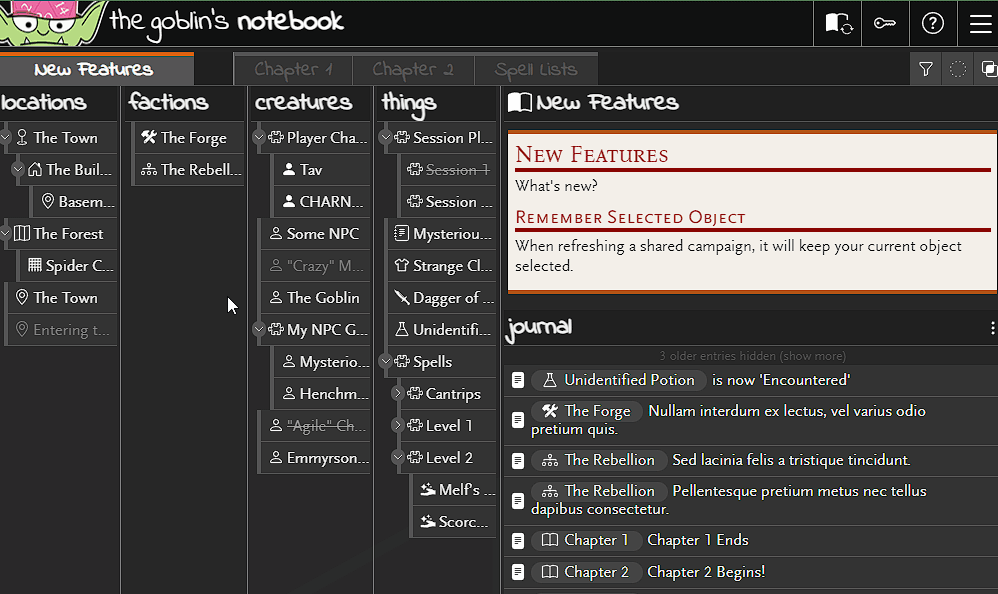 When refreshing a shared campaign, your currently selected object will remain selected after updating the campaign.