Sharing controls on journal entries
Journal entries can now be shared or hidden as needed so you can choose to keep your own journal entries form being seen by other people viewing your campaign. Keep more of your secret information secret!

As with other sharing options, just toggle the sharing setting by clicking the eye icon in the journal entry.
Chapter date filters
Chapters can have dates associated with them. When the dates are set, the journal entries for the chapter will be filtered to entries within those dates. This means that journal entries created on objects that are included in multiple chapters will only show on the chapters that were active at the time. The result is a more readable journal for chapters only including relevant entries.
To set or remove dates on chapters, click the button in the popout menu of the journal for the chapter.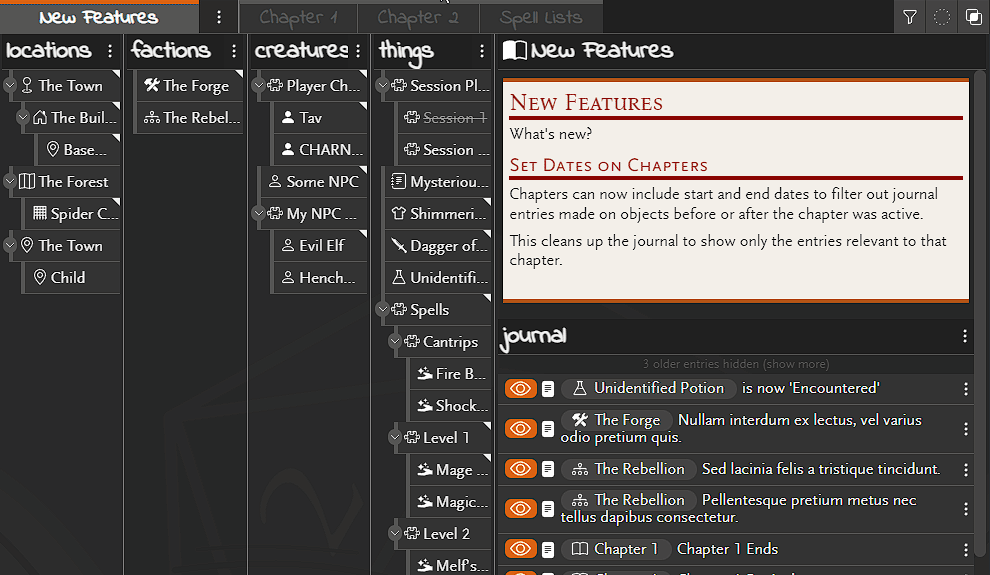 In addition when dates are set on a chapter, the chapter journal will include any entries made against the campaign during the date range.