Objects can have 'flags' assigned to them which are coloured shapes that appear in the object lists. This helps visually categorise and emphasise objects which allows you to find them quickly and easily when needed. Kind of like bookmarks or sticky-note tabs on a physical book!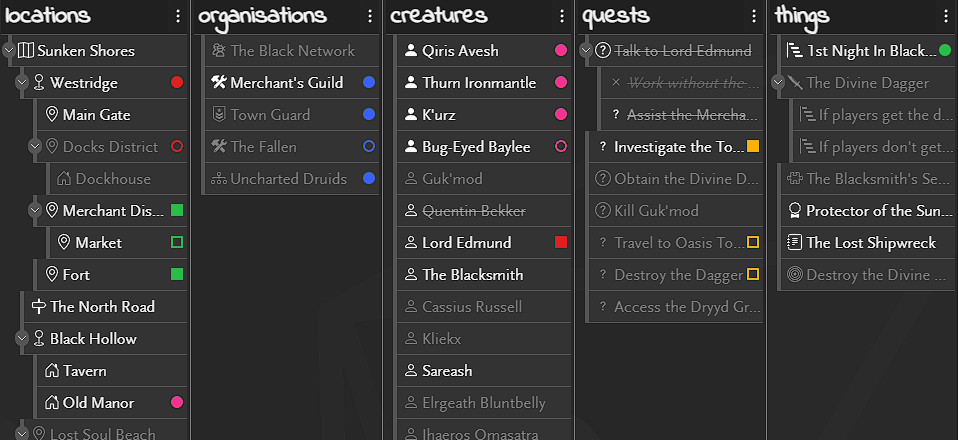 Select the object flag from the object details panel. They can also be filtered on from the filter bar along with connections and text matches.
Colours
The flags use a combination of colour and shape to help differentiate them. If you need to change the colours to give them more contrast or simply because you want a different palette then you can do so in the campaign preferences panel.